Founders Club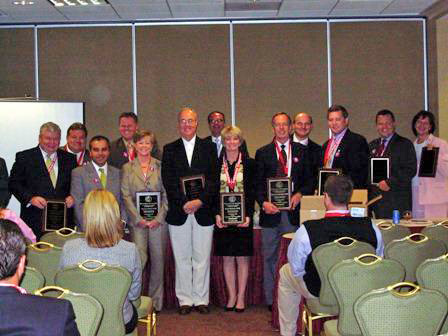 With the inception of the Carolinas Club Foundation (CCF) came the need for some seed money; the foundation to the Foundation. Several Carolinas Chapter managers realized the opportunity of the Foundation and the potential to, one day, be able to solicit funds and support from the industry at large. However, they believed the importance of showing their own support of the Foundation, first. Thus, the Carolinas Club Foundation's Board of Directors and those closely involved with the Foundation's creation decided that the "buck" started with them. Each individual agreed to volunteer $1,000, for a total of $21,000 that marked the creation of the Founders Club.
Admiration, respect and thanks go to the following Founders Club members:
Michael Ambrose, CCM
C. Earl Anderson, CCM, CCE
Gavin Arsenault, CCM
Warren Arseneaux, CCM
Haissam Baityeh, CCM, CCE
Ashley Balman, CCM
Patricia Calder, CCM, CCE
Bob Chrushch, CCM
Mark Cooper, CCM
Todd Cromie, CCM, CCE
Damon DiOrio, CCM, CCE
Bob Gusella, CCM
Kevin Hart, CCM
Jill Philmon, CCM, CCE
Jack Quick, CCM
Gerald Quinn, CCM
John Schultz, CCM
David Smith, CCM
Reginald Spell, CCM
Terra Waldron, CCM, CCE
Jim Warwick, CCM
In 2012, the CCF ran a pledge campaign through which donors were given the opportunity to pledge $1,000 and be acknowledged as the Second Generation Founders Club.
Many continued thanks goes to the following members for their generous donation:
Gavin Arsenault, CCM
Haissam Baityeh, CCM, CCE
Patricia Calder, CCM, CCE
David Dew, CCM, CCE
Damon DiOrio, CCM, CCE
Kelley Williams, CCM