ECU Student Chapter
2022 - 2023 Student Chapter Leadership Team

The ECU CMAA Student Chapter Has an Active Fall Semester
The student colony of the Club Managers Association of America (CMAA) at East Carolina University became a student chapter on July 10, 2017. This fall the new chapter participated in a variety of activities including a club tour, fundraising events, and volunteer experiences.
The ECU Student Chapter of the Club Managers Association of America (CMAA) in the School of Hospitality Leadership at East Carolina University (ECU) was hosted for a tour, lunch, and a question and answer session by the Carolina Country Club in Raleigh, North Carolina on October 13. The tour was hosted by Gustavo Muzzalon, Assistant General Manager, Mark Sipple, Clubhouse Manager, Ellie Peterson, Assistant Manager, and Jack Slaughter, General Manager of the Carolina Country Club. The students visited the club's grounds and facilities including the golf course, tennis courts, club house, pool deck, fitness facility, and the newly-renovated tennis pavilion. They also toured the kitchen and other "behind the scenes" areas.
On October 18, Ms. Christa Evans, General Manager of Hope Valley Country Club, was the featured speaker at the Eta Delta Honor Society induction ceremony, and several chapter members attended to hear her speak. Ms. Evans provided students with a meaningful presentation about leadership and shared her passion for the club industry.
The student chapter had a wonderful experience at the 2017 World Conference in Orlando and many students hope to attend this year's conference in San Francisco. Therefore, the students spend a great deal of time and effort on fund raising activities. On October 29, several chapter members traveled to Charlotte to volunteer at the Chef of the Carolinas event. The chapter also conducted a raffle of rounds of golf donated by the Brook Valley Country club in Greenville and has conducted several percentage nights at local food and beverage establishments .
ECU's Student Chapter also volunteered at the Food Bank of Central and Eastern North Carolina on Tuesday, November 14, 2017. The CMAA chapter, advised by Dr. Cynthia Deale, gave back to the community by spending an afternoon helping to address food insecurity issues in our community. More events are planned for the spring semester.
The officers of the CMAA Student Chapter this year include Alysha Gaffney (President), Amber Clawson (Vice President), Katie Schwindt/Audrey Williams (Treasurer and Incoming Treasurer), Carley Festa (Fundraising Chair) and Cassidy Branch (Secretary). Dr. Cynthia Deale serves as their faculty advisor. CMAA is open to all hospitality majors.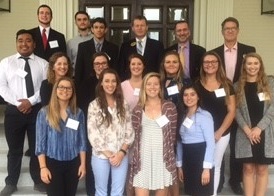 ECU Students Tour Carolina Country Club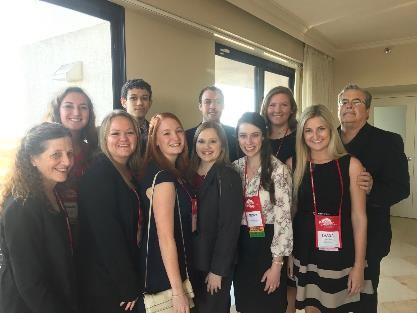 ECU Students at 2017 World Conference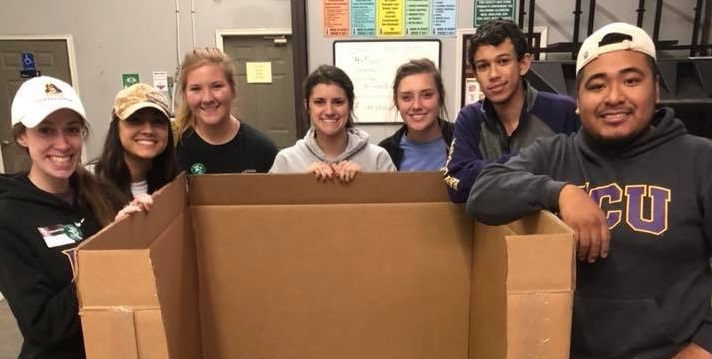 ECU Students volunteering at the NC Food Bank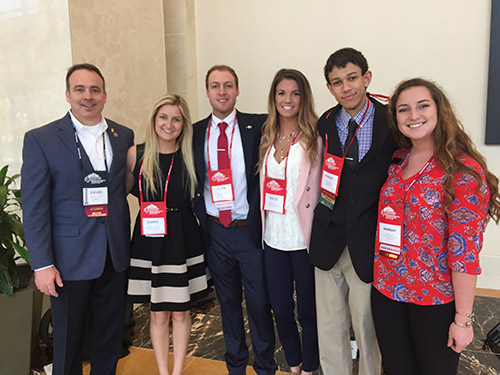 ECU Students at World Conference
East Carolina University (ECU) is located in Greenville, NC. For more information, their website is www.ecu.edu