Webinar: Seasonal Staffing, Retention, H-2B Visas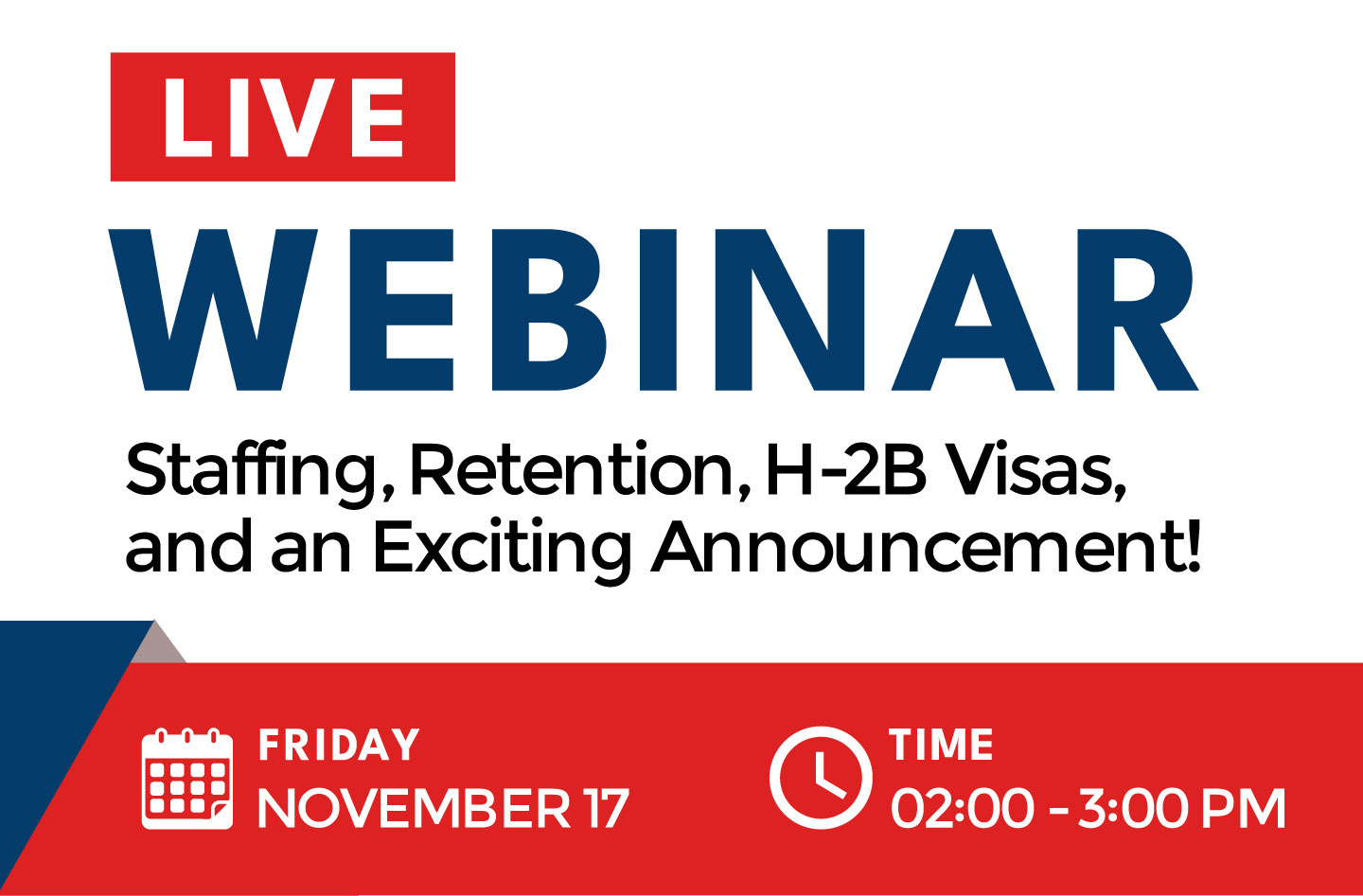 Join Keith Pabian and Carly Eglin of Seasonal Connect and Pabian Law for a special webinar that will leave you with tips and best practices for staffing and retention. Keith will also provide an update on H-2B visas and what to expect in the year a
head. Finally, we are SO EXCITED to announce a special project that will see Seasonal Connect customize its platform for the Carolinas CMAA and other CMAA Chapters around the country!
This webinar will feature a special panel of your Carolinas CMAA colleagues! Join Joshua Baskey, CCM of Roaring Gap Club, Steve Sheridan of Cullasaja Club, J.P. Nelson of Kiawah Island Club, and Amy Yarborough and Robert Tyson of The Club at High Hampton for a conversation about what they are doing at their clubs surrounding hiring and retaining talent, and their employment of foreign nationals.
Don't miss this incredible opportunity to improve your staffing and retention, navigate the year ahead with H-2B visa workers, and learn about this awesome opportunity coming to the Carolinas CMAA Chapter! Click the button below to register for this complimentary webinar and learn more about this incredible staffing resource!