MONDAY EDUCATION EVENT CANCELLED!
Thomas Farley will be presenting instead at our
Fall Conference on November 7 - 8 in Charleston!
SUNDAY MANAGER-STUDENT PANEL:
Will be held virtually via Zoom! 5:00 pm Sunday
See Zoom link below.
IF YOU WANT 1 AA CREDIT for this virtual event, you must email Cathy Miller at [email protected].
2021 FALL EDUCATION
Sun., Sept. 19 - Mon., Sept. 20 in Columbia, SC

SUNDAY, SEPTEMBER 19: University of South Carolina
5:00-6:00 pm

Panel Discussion: Carolinas YoPros and USC Club Management Students

Location: Close-Hipp Building (1705 College Street) Room 008

Parking available next to the building off of Barnwell Street

(1 Credit)

6:00-6:45 pm

Networking Event with Club Managers and USC Students

Location: Marriott Lab and Welcome Center at the Close-Hipp Building
Dinner on your own.
All managers are encouraged to attend this Panel Discussion between our own Carolinas Chapter YoPros and the USC Club Management Students! Then network with the students before heading out to dinner. This type of interaction will benefit the students greatly!
MONDAY, SEPTEMBER 20: Forest Lake Club
8:00 am

Registration and Continental Breakfast

8:45 am

Welcome

9:00 am

Icebreaker: Thomas Farley - "Mister Manners"

9:15 am

"Communication Jungle"

10:00 am

Break

10:15 am

"Communication Jungle Real Estate"

10:45 am

"The Professional Advantage: Getting Along and Getting Ahead"

11:30 am

"Dealing with Difficult People"

12:15 pm

Break

12:30 pm

"Which Bread Is Mine?"
(Working Lunch)

2:00 pm

Wrap-up
(5 Credits)
ATTIRE FOR BOTH DAYS: BUSINESS CASUAL
OUR SPEAKER AND TOPIC:
"Grounds for Connection:
A Multi-Topic Day of Interactive Learning"
Mister Manners - Thomas P. Farley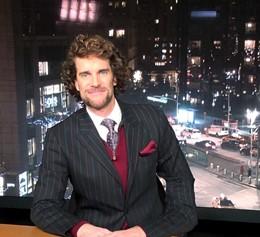 CLICK HERE for full description of Education
and Bio of Thomas P. Farley - "Mister Manners"