2021 FALL CONFERENCE

November 7-9, 2021
The Carolinas Chapter 2021 Fall Conference will be packed with great education, speakers, and events!

On Sunday, Nov. 7, we will begin at Carolina Yacht Club for a full day of Chapter Business, Speakers, and Education.

Then we move to Daniel Island Club for a fabulous event including great Food and Beverage, New Board Installation, Awards Announcements, and our exciting Wine & Widgets Auction!

On Monday, we will spend a day of Education with two great Speakers - Gene Marks and Thomas Farley at the Country Club of Charleston.

WINE & WIDGETS AUCTION
Our famous Wine & Widgets Auction will be online prior to the November 7 party – but BE AT THE PARTY for the fun of this event!


November 7-9, 2021

Carolina Yacht Club
Daniel Island Club
Country Club of Charleston

---

Scroll down for the full agenda
and full sponsor bios

---

---

Sponsored by:


Our Carolinas Chapter
GOLD SPONSOR
HOTEL INFORMATION:
Hilton Garden Inn – Charleston Waterfront Downtown
45 Lockwood Drive, Charleston SC 29401
843-637-4074

Carolinas Chapter Rates: $149 - $189

Deadline for room block: October 22

CLICK HERE to book a room.
---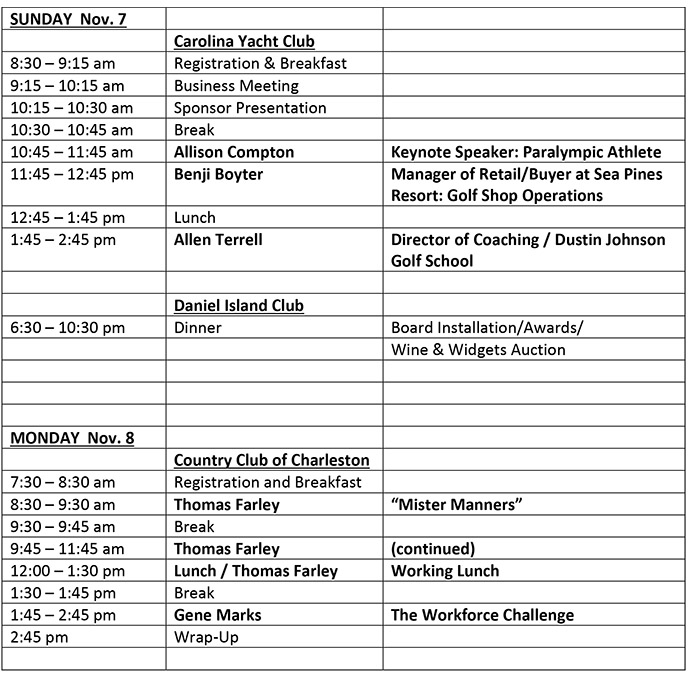 ---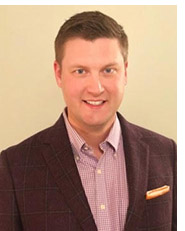 Benji Boyton
Benji will be discussing Golf Shop Operations and current supply chain and staffing issues. He has been with The Sea Pines Resort since 2015 and is responsible for selecting and purchasing all merchandise for the golf shops at the Harbour Town and Plantation clubhouses, Sea Pines Racquet Club, and the Surf Shop at the Sea Pines Beach Club. He was named Merchandiser of the Year (Resort category) by the Carolinas PGA in 2019.
Prior to joining the Resort, Boyter had been the retail manager at The Sanctuary Kiawah Island Golf Resort. He holds a bachelor's degree in professional golf management from Clemson University. Additionally, Boyter is a PGA "Class A" member certified in general management, golf operations and retail operations.
---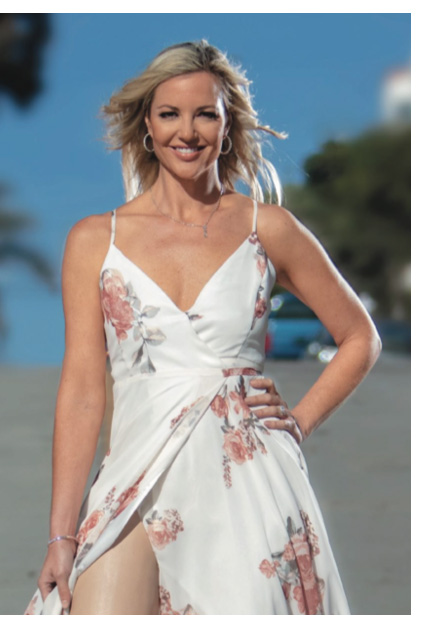 Allison Compton
I plan to begin the keynote by discussing my prosthetic leg nicknamed "Freeda". This will be a humorous introduction to the fact that I have a prosthetic leg. I will discuss what it means to me to have a physical disability and growing up playing "able bodied" sports. The story of playing sports will lead into a discussion of how I found the Paralympic volleyball team and helped start the women's team. I will give the group and overview of the Paralympics, what they are and highlight some "fun facts" about the Paralympic Games.
I plan to segway into business and how the lessons I learned through sport helped me to have a successful 15 year career in the insurance industry. This keynote will highlight diversity, the power of sport, perseverance and never giving up. We typically find that individuals walk away with a re-focused positive attitude and tangible actions they can begin to execute in their business and everyday life.
---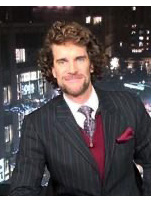 Thomas Farley
Thomas P. Farley - "Mister Manners"
Mister Manners, Thomas P. Farley, is an etiquette expert, speaker, and author who's inspiring audiences of all types to master essential communication strategies for success in the workplace - and in life.
His clients have included the U. S. Department of Commerce, the Estee Lauder Companies, JPMorgan Chase, the Walt Disney Corporation, Bank of America and many more. He is a regular and popular guest on the NBC Today and Rachel Ray shows.
During these unprecedented times, member clubs and organizations that have been committed to training their teams - and empowering them with new skills - are the ones best poised to survive the balance of the pandemic and thrive thereafter.
We will come together to collaborate and problem-solve, polish existing skills, and acquire vital new ones. The sessions to be presented include:
THE COMMUNICATION JUNGLE
This hugely popular session will enhance your team's effectiveness when communicating; help all staff discover new ways to avoid misunderstandings with bosses, colleagues, and vendors; and bolster overall team camaraderie. Don't just survive, but learn to thrive in the Communication Jungle.

GETTING ALONG & GETTING AHEAD
This session will ensure attendees have the professional polish they need to thrive. The workshop is especially designed to empower young and mid-career professionals to make a positive first impression on others within the first seven seconds of a meeting.
DEALING WITH DIFFICULT PEOPLE
Whether arguing with a vendor who's being unresponsive or a colleague who is having a bad day, there are times at work when patience is in short supply. With a refresher on how to handle problem situations before they escalate - and how to react if they do - session attendees will be better equipped to keep their cool when temperatures threaten to rise.

WHICH BREAD IS MINE?
Knowing which foods to order (and why); being comfortable choosing wine; interaction with servers; knowing which utensils to use and when; making small talk; and covering the check without fuss are among the many skills needed for showing savoir faire during a meal. As etiquette goes at the table, so it does in life.
[This session will be conducted during lunch.]
---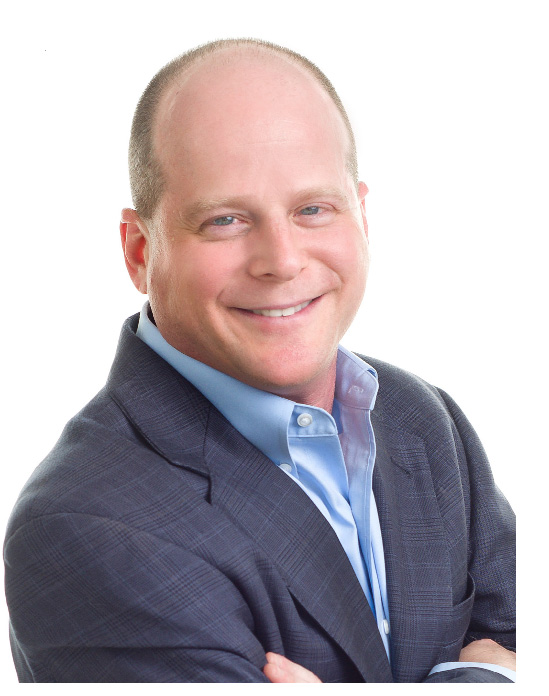 Gene Marks
Nationally, Gene Marks appears regularly on MSNBC and Fox News as well as The John Batchelor Show and SiriusXM's Wharton Business Channel where he talks about the financial, economic and technology issues that affect business leaders today.
Gene owns and operates the Marks Group PC, a highly successful ten-person firm that provides technology and consulting services to small and medium sized businesses.
A past columnist for both The New York Times and The Washington Post, Gene now writes regularly for The Hill, The Philadelphia Inquirer, Forbes, Inc. Magazine, Entrepreneur Magazine and Fox Business.
Gene has written 5 books on business management, specifically geared towards small and medium sized companies.
---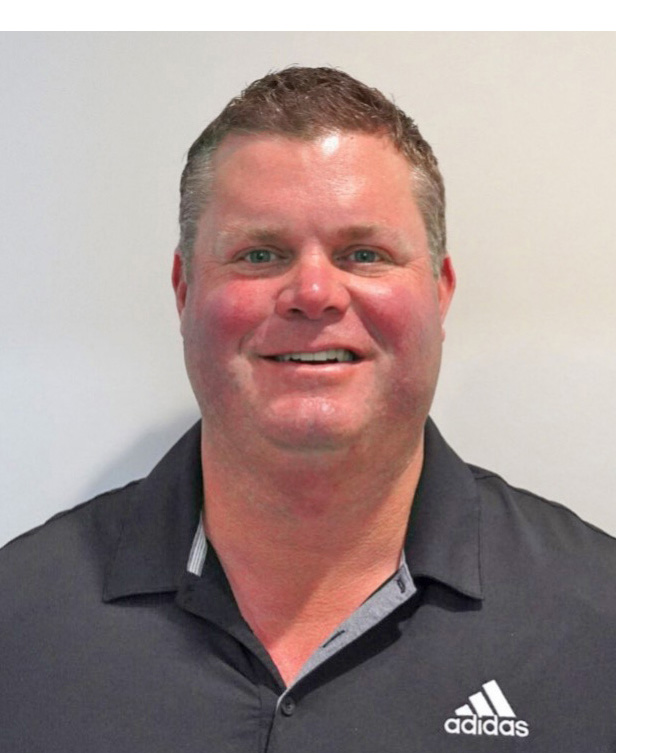 Allen Terrell
Recognized as one of the nation's top instructors, Terrell has been awarded numerous awards in recent years. Awarded Best in State by Golf Digest (2017-2018, 2019-2020), Terrell is the Director of Coaching at the Dustin Johnson Golf School, which was just named as a Top Golf Academy in the Southeast by Golf Digest in 2019. Terrell was also lauded as the PGA Carolinas Section Teacher of the Year in 2020. The Carolinas Section is the largest section in the entire country. In 2021, Terrell was named GOLF Magazine's 2021-2022 Top 100 Teachers in America.
Allen Terrell is the coach for a number of the game's best young talents. Leading that stable is PGA TOUR professional Dustin Johnson. Terrell's relationship with Dustin dates back to his formidable years in the early 2000s and he has remained the one instructional constant throughout his major-winning career. Allen and Dustin stay in constant communication, frequently work together in Jupiter, Florida. Terrell also travels to a number of TOUR events throughout the year, making certain that Dustin is prepared to play his best.
CAROLINAS STRONG -
Together Our Future Is Brighter Than Ever!
Adapt. Evolve. Improve.