Hilton Head Region Fall Education

Bicycle Chautauqua
The Bicycle Chautauqua "Does" the Carolinas:
Riding, Reflecting, and Pursuing where good ideas come from!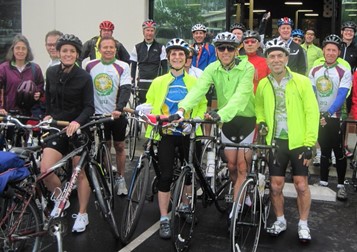 with Gregg Patterson
Founder and President
"Tribal Magic!!!"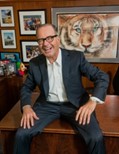 Program Dates:
Thursday, October 21 – Sunday October 24, 2021

Registration & Cost:
To register, please click here for registration form, complete and scan or email to Loraine Vienne, Hilton Head CMAA Chair at [email protected]. There is no cost for the workshop outside of travel, lodging, meals and bike rental. We are fortunate to have Gregg Patterson visiting our area.

Credits Available:
6 CMI Workshop Credits

Note* - I participated for the first time in a Chautauqua with this esteemed group of managers and found it to be both educational and the professional networking experience of a lifetime.

The bicycle ride can be for the beginner, in a casual format or fast paced for the experienced rider. I encourage you to join us for the entire workshop. Loraine Vienne, CCM, CAM, Hilton Head Chair
Program Schedule:
Thursday, October 21st – 4:30pm - 6:30pm - Formal Check-In / Pizza Dinner
Friday, October 22nd - Morning Up brief / Friday Ride / Debrief / Restaurant
Saturday, October 23rd - Morning Up brief / drive to the ferry / Daufuskie Island with Dr. Ray / Lunch at the Club / Debrief / Catered Dinner Hotel
Sunday, October 24th - Morning Up brief / Sunday morning Ride / Debrief
Sunday, October 24th - Departure
Program Summary:
In this fast-paced day and age, club management professionals are hard pressed to find time for substantive, casual conversation with fellow club managers. These stressed-out professionals need the Chautauqua Experience. Chautauquas were developed in the mid-nineteenth century as "mobile universities" that moved across America offering popular talks intended to bring insight and entertainment to rural America. The Bicycle Chautauqua has updated the concept by creating a reflective opportunity for working professionals to escape from the trenches; to bond and connect with ideas and people; and to think deeply about club management in a physically stimulating social setting. Interspersed amongst three days of bicycling will be three, two-hour debriefs focusing on issues raised during the day's ride. Each debrief will be preceded and followed by hours of discussion during breaks, maintenance periods, dinner and socialization.
BOOK to READ in advance--Steve Johnson's "Where Good Ideas Come From"

The Book
I've done a number of workshops recently on "Creativity" and "Making Creativity STICK" and the book for this year's regional---Steve Johnson's "Where Good Ideas Come From"---is absolutely super. - Gregg Patterson

To Register:
Please click here for registration form, complete and scan or email to Loraine Vienne, Hilton Head CMAA Chair at [email protected].

Loraine Vienne, CCM,CAM
Hilton Head Region Chair
[email protected]
Cell: 321-474-6143

The Chautauqua Hotel - Reservation Block no later than Sept. 19th.
Holiday Inn Express – Group Room Rate $112 plus tax per night includes Breakfast, Reservation Block by Sept 19th - (843) 842-6662. Unique group code CMA. Address is 2 Tanglewood Dr, Hilton Head Island, SC 29928

Bikes
The Bike Doctor---843-681-7531. This is the shop Loraine has been working with and they're very professional as well. They have a few geared / hybrid / road bikes (two of each size) so talk directly to PAUL or ANDREW about the details. BikeDoctorHHI.com - Cruiser Bikes will be delivered to Hotel -$25.00 for the weekend plus tip - Unique group code CMA


CAROLINAS STRONG !
Together Our Future is Brighter Than Ever!
Adapt. Evolve. Improve.