Mid-Management Conference

CAROLINAS CHAPTER
MID-MANAGEMENT CONFERENCE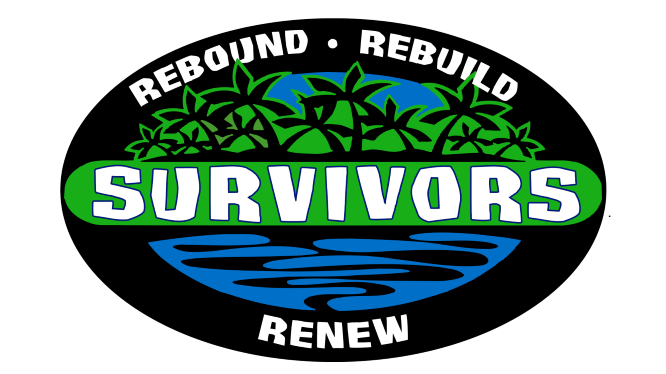 We are SURVIVORS and we will
REBOUND - REBUILD - RENEW!
The Carolinas Chapter has created this new conference specifically for all levels of management (below GM/COO level) in all departments.
Please take advantage of this unique opportunity to learn from some of the best speakers around. Refresh, refocus, and reconnect IN PERSON with your peers from other Carolinas clubs.
Here are our outstanding speakers
and the topics they will be discussing!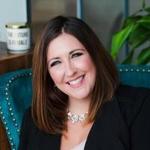 RACHEL SHEERIN
Rachel Sheerin is an award-winning keynote speaker and emcee who has been described as "The Brene Brown of Burnout" and "a motivational blend of Gary Vee and Cardi B." Host of F THIS S, the podcast that keeps love in your work and happiness in your life, Rachel shares her insights as a professional behavioral analyst to help others achieve success they love.
From her TEDx talk, HOW TO BURNOUT AND BE SUCCESSFUL getting over 60,000 views to being featured in Inc Magazine, Rachel's served audiences from Spain to Seattle and takes her margaritas on the rocks.
You can learn more about Rachel, her podcast and forthcoming book at www.rachelsheerin.com.
KEYNOTE TOPIC:
Burnout and How to Come Back to Work You Love
Burnout is the epidemic that is racing through the working world - but what can we do about it?
Mixing humor, candor, and experience, Rachel illuminates why burnout happens, what we can do to repair it in ourselves, and how to ensure we're pursuing successes that matter most to us.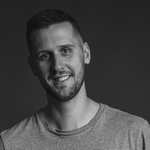 DOUG STEWART
Doug Stewart, Author of 5 1/2 MENTORS, is a TEDx speaker, certified Dale Carnegie Instructor, performance coach, and mentorship thought leader. He is best known for utilizing original and adaptive methods to help people pursue a life of purpose through enthusiastic discovery. Most importantly, Doug is a devoted husband to his best friend, Merideth, and proud father to Kendall and Kendrick. More about Doug at DougStewart919.com.
TOPIC:
If you desire to be an exceptional mentor, you must have your relationships in order, first with yourself and second with your mentee. If either of these relationships breaks down, so will your ability to make a difference.
In this session, we will discover what it takes to BE the mentor that your mentee needs, and how to mentor yourself by being a mentee of everyone and everything around you.
You will also receive a copy of Doug's new book: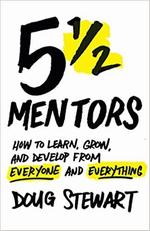 Have you ever felt stuck in a rut, or helpless in changing your life's circumstances? Are you searching for more happiness and fulfillment but don't know where to look? Doug Stewart doesn't have your answers, but he knows how you can find them for yourself.
In 5 ½ Mentors, Doug asks you to join him on a journey of enthusiastic discovery to learn and grow from everyone and everything. With personal and entertaining anecdotes, Doug reveals the mentors in your life you never knew you had. You'll learn how to identify your blind spots, break through barriers, and discover innate greatness that's been with you the entire time. If you are willing to look for it, a more exciting life is waiting for you.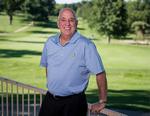 STEVE GRAVES

Steve Graves is President and Founder of Creative Golf Marketing and Management, Inc.
Creative Golf Marketing has been named "Membership Marketing Firm of the Year" eleven consecutive years in a row by The BoardRoom Magazine! The magazine also recognizes Graves as an industry expert in their "Ask the Experts" section for Membership Marketing Consultants.
As the President of Creative Golf Marketing, Graves' company has rendered over eight hundred (800) consultations/marketing initiatives for Private Club Clients over the past twenty years. These consultations focused primarily on increasing the Clubs' revenues, marketability, efficiency and long-term financial stability.
TOPIC:
Steve will discuss how being knowledgeable about recruitment and retention of members will shape your career. Professionals that understand and can act upon maintaining a strong membership will not only survive and thrive at their current club they will have many career opportunities present themselves.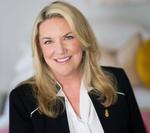 WHITNEY REID PENNELL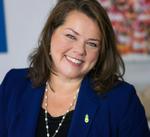 JOYCE HALAMA
WHITNEY REID PENNELL is the founder and president of the award-winning RCS Hospitality Group. She is a published author, contributing writer for trade publications, and a widely-praised seminar leader, with over 30 years of club operations management and consulting experience. JOYCE HALAMA has over 25 years of experience in the private club industry and specializes in overall club management. She has an extensive background in topics as diverse as board management, club politics, finance and budgeting, executive recruiting, transforming the overall hospitality operational experience, and food and beverage service.
TOPIC:
Surviving the Labor Drought
The economic downturn resulted in many talented workers being displaced and some have left the industry altogether.
With fierce competition for soft skills and hospitality professionals, employees will be looking for job stability, flexible schedules, and ongoing development opportunities.
Top talent returning to the labor market will have more choices and they are evaluating potential employers during the interviewing process like never before.
Younger employees will be entering the workforce for the first time with limited skills, abilities, and job experience creating new training needs.
Learn how your club's workplace culture, recruiting strategies, onboarding and training must evolve to become an employer of choice.
We have included two speakers and sessions
just for your personal development!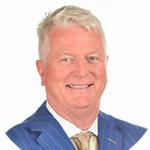 JIM POSTON / Tom James Company
The Tom James Company clothiers are wardrobe and image consultants, well-versed in fabrics, style and patterns. They plan, coordinate, and maintain your wardrobe so you are perfectly attired for any situation - business, casual, social or formal.
TOPIC:
Jim is here to give managers of all levels and ages an advantage on how to purchase clothing, tips on traveling and packing efficiently, and how to present an intentionally good image.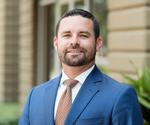 JON CARROLL / Commonwealth Financial Group
Jon Carroll is a Financial Advisor for Commonwealth Financial Group based in Charleston, SC. Jon specializes in helping physicians, business owners, executives, and families in financial transition define and articulate their financial objectives, develop strategies that work towards specific and measurable benchmarks, and translating data into practical application utilizing cutting-edge technologies and platforms.
TOPIC:
Jon will be discussing financial planning goals and methods to achieve those goals for those in mid-level management roles.
AGENDA

Monday, June 7
8:00 – 9:00 AM Registration and Breakfast
9:00 – 9:30 AM Welcome
9:30 – 10:30 AM Rachel Sheerin – Keynote – "Burning at Both Ends"
10:30 – 10:45 AM Break
10:45 – 11:45 AM Jon Carroll/Commonwealth Financial Group – Personal Finance
11:45 – 12:45 PM Lunch
12:45 – 2:15 PM Doug Stewart – Mentoring and Being Mentored / Part 1
2:15 – 2:30 PM Break
2:30 – 4:00 PM Doug Stewart – Mentoring and Being Mentored / Part 2
4:00 – 5:00 PM Jim Poston / Tom James Company - Professional Attire
6:00 PM Evening Event at Charlotte City Club
Tuesday, June 8
8:00 – 9:00 AM Registration and Breakfast
9:00 – 10:00 AM Steve Graves/Creative Golf Mktg – Marketing & Member Engagement
10:00 – 10:15 AM Break
10:15 – 11:15 AM RCS Hospitality Group / Part 1
11:15 – 12:15 PM RCS Hospitality Group / Part 2
12:15 – 1:15 PM Lunch
1:15 – 2:15 PM Giving Back to Your Community
2:15 – 3:00 PM Wrap-Up and Tour of Club
[NOTE: Speaker info and session summaries to follow soon.]
HOTEL
We have a room block at the Hampton Inn / SouthPark at the incredible price of $99 per night. Please CLICK HERE for room reservations. Our block and price expire on May 22, 2021.
Hampton Inn & Suites Charlotte / SouthPark at Phillips Place
6700 Phillips Place Court
Charlotte, NC 28210
844-208-9880
TRANSPORTATION
Transportation will be provided back and forth from Carmel Country Club to the Charlotte City Club event on Monday evening.
REGISTRATION
The cost for this two-day conference is $195 per person. This includes all education, breakfasts, breaks, lunches, Monday night event, and transportation (as noted above).
CONFERENCE SPONSORED BY:

CAROLINAS STRONG -
Together Our Future Is Brighter Than Ever!
Adapt. Evolve. Improve.