Event Location:
Greenville, SC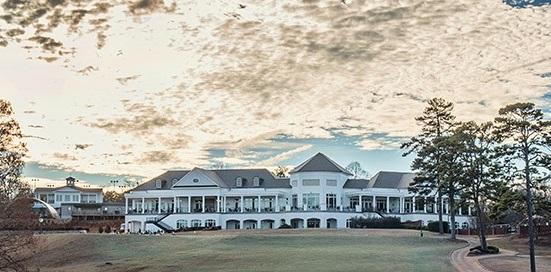 Carolinas Chapter CMAA
SUMMER EDUCATION
Monday, August 13, 2018
Greenville Country Club
Greenville, SC
Registration/Breakfast: 7:00 AM
Program: 8:00 AM
Lunch: 11:30 AM - 12:30 PM
Program Ends: 4:00 PM
YOU DO NOT WANT TO MISS THIS EDUCATIONAL OPPORTUNITY……for yourself AND your managerial / supervisory team!
We are excited to announce that Disney Institute will be presenting: "Disney's Approach to Quality Service"!
Attention to detail can be the difference between mediocre customer experiences and world-class, memorable ones that drive repeat business. Spend one day with Disney Institute, so that your club can benefit from Disney's experience in quality service and learn to think differently. Click here for "Learning Objectives."
Because this will be a SOLD OUT event, there will be varied registration dates and pricing structure:


Category Registration Available Price
Carolinas Chapter Members Early Bird: By July 1 $199
Regular: After July 1 $225
Carolinas Chapter Member Staffs After July 15 $300
Carolinas Chapter Sponsors & Partners After July 22 $300
At-Large Registrants After July 29 $325
CANCELLATION POLICY
Cancellations made by: July 22 are subject to a full refund.
July 31 are subject to a 50% refund.
August 5 are subject to a 25% refund.
No refunds will be made for cancellations after August 5.
ACCOMMODATIONS
A room block is being held at the Hampton Inn & Suites at Riverplace in downtown Greenville. We have a room rate of $119 per night. Click here for online reservations.
Hampton Inn & Suites
171 Riverplace
Greenville, SC 29601
864-271-8700
We highly recommend that you plan to spend some time in downtown Greenville while you're here! The Hampton Inn is situated on the Reedy River in the middle of downtown. Take some time on Sunday to visit Greenville's beautiful city! Click here for video: Yeah That Greenville